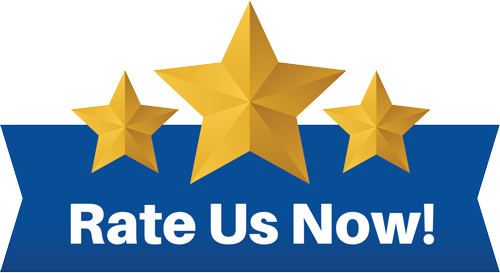 Customer Testimonials for Craig and Landreth Cars - Hurstbourne
Jessica Wemes -
2013 Mini Cooper
This place is amazing! They were all so friendly and accommodating, got a 2013 Mini Cooper and I'm so happy with it. Customer Service is a top priority. Definitely recommend them to anyone that needs to get a new car. They really take care of you.
Ryan Fosegan -
2012 Ford Mustang
couldn't have had a better experience! From the first call with Harry (Tucker), to working out the details, to being picked up at the airport, and taking delivery of our car - we were treated great. I have never purchased anything of this magnitude over the internet before, but working closely with Harry put any of my worries at bay and we couldn't be happier with the process, the price, and ultimately the car itself.
Going forward, I wouldn't think twice about reaching out to Craig and Landreth for our future needs
Jennifer Moore -
2015 Chevrolet Cruze
We went to Craig and Landreth desperate for a newer, reliable car. Harry Tucker and the rest of the staff went above and beyond for us. They were all very friendly and nice. We are very pleased with the car and the service they provided.
Louise Hodge -
2006 Kia Rio
ken,is very down to earth,tells it like it is!!!awesome.dave is very great!!!tcb thx guys!!!
Lori A. Moore -
2013 Kia Sportage
It's a little embarrassing to say this, but my husband and I like to trade cars fairly often. What can I say, we like cars! When we do trade cars. we always do it at Craig & Landreth. We're always able to find the make and model we want in a current year with low miles and at a great price. The guys at the lot are the best and we'd never go anywhere else.
Neil Alioto -
1996 Lincoln Mark VIII
I have been dealing with Craig & Landreth since 1972, bought cars there ever since. Fair prices, fair deals and professional service. They mean what they say and they say what they mean. Too bad the star ratings only give five because they are more than that. I have moved to another state and drove back for my newest car because I knew I would get a fair deal without doubletalk. Can't say enough about this dealership. They are the greatest. Always a great experience.
Mark Peck -
2009 Chevrolet HHR
Special thanks to Andy Hall and the service department for above and beyond commitment for satisfaction. As they always do they suggest you bring your car to them and let their service department look over your vehicle if any issues at all while under warranty.They managed all the after care required to get me more than what I was aware needed to be done in a timely manner. Special thanks to Brion in service for all the needed calls and even getting a recall taken care of I wasn't aware of.
Evan Purcell -
2004 Cadillac Deville
An absolute pleasure to deal with , true professionals , got a 04 Cadillac Deville with low miles , purchased online from out of state delivered to my door in 3 days , dealt with don bush , made the car buying experience simple thanks again !!!!